Working at Sivafrost means working for the largest international food brands. Together, we ensure that fruit and bakery products retain their vitamins until they reach your plate. Would you like to pursue this 100% with us? We have many jobs for you.
Your workplace,
A company that looks to the future
At Sivafrost, we use the latest technology with modern machines. We are constantly making our company more sustainable and greener thanks to improvements and automation. When you start working at Sivafrost, you will immediately be part of  one of the most  innovative companies in Belgium.
A job that is all about warmth and respect
Respect for the surroundings and for our customers is essential. Would you like to continue growing and receive further training? Our internal training courses enable you to get the best out of yourself. However, when we work together we can do so much more. You will join an exceptional team where everyone knows each other's name. We regularly organise team activities where you will get to know everyone better. You will feel part of the Sivafrost family in no time at all!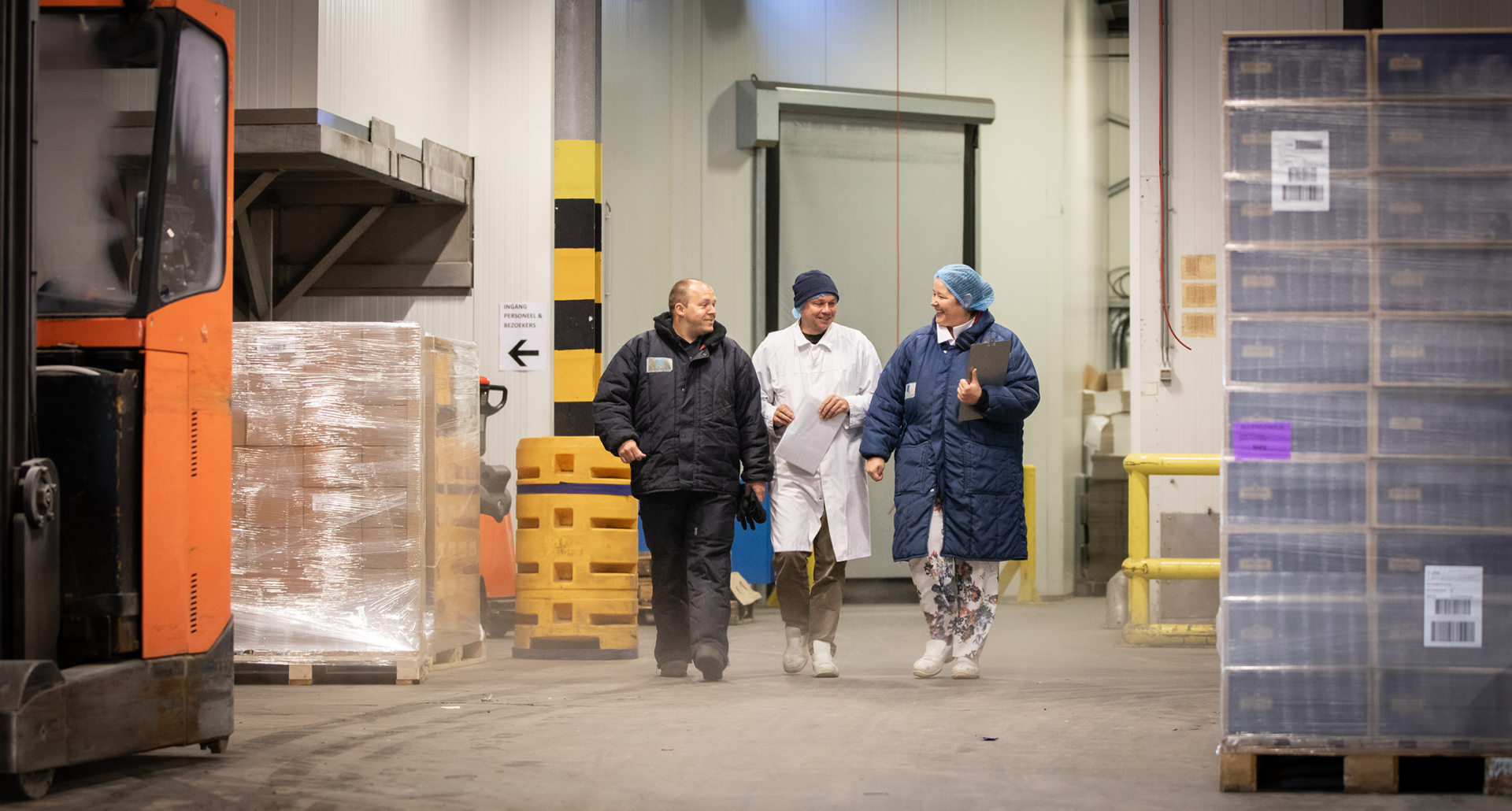 Working in a frozen storage area is not always easy. You need to be able to withstand the cold! We make sure that you always have the most appropriate clothing. At Sivafrost, you will come across many international food brands that you find in every supermarket. When you work for us, you will also get an interesting peek behind the scenes of these brands!
"You will definitely warm to working at Sivafrost!"
Do you prefer a cold winter to a hot summer? Are you a doer who is brimming with enthusiasm to start working? Then go now to  our vacancies